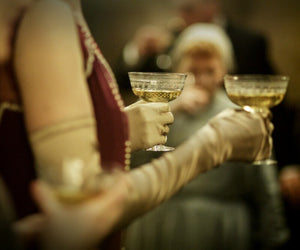 Try these Victorian cocktail recipes for your next party...or your next "Downton Abbey" binge night!
A special sneak peek into our very first Willow & Birch photo-shoot, and a few things I learned from being a Victorian lady for a day...
For those of us who fell in love with the world of Downton Abbey, it was fairly devastating when the show ended back in 2015. But after much anticipation...